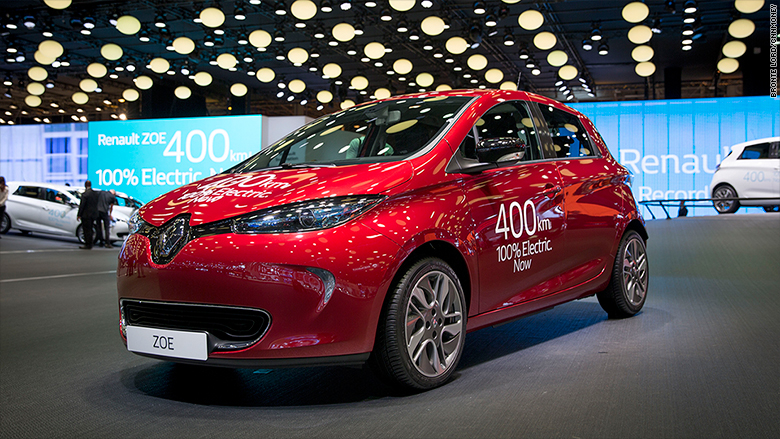 Volkswagen: The company unveiled a concept car called the I.D., which is expected to go on sale in 2020, VW projects that it will cost about as much as a nicely equipped Volkswagen Golf diesel, about $30,000. The I.D. is expected to have a driving range somewhere between 250 and 375 miles, according to VW.
Renault: The French automaker debuted a redesigned version of its Zoe electric car that it says can go 300 kilometers, or about 186 miles, on a single charge.
That puts it in the same league as cars like the upcoming Chevrolet Bolt and Tesla's Model 3. Prices for the Zoe start at about $29,000, but the battery has to be leased separately.
Opel: General Motor's European division, Opel, revealed the Ampera-e. This is essentially Opel's version of the Chevrolet Bolt -- an affordable plug-in car that can go 238 miles on a charge, according to the U.S. EPA. The Ampera-e will even be built in the same Michigan factory as the Bolt. The Ampera-e is expected to go into production next spring, but no pricing has been announced.