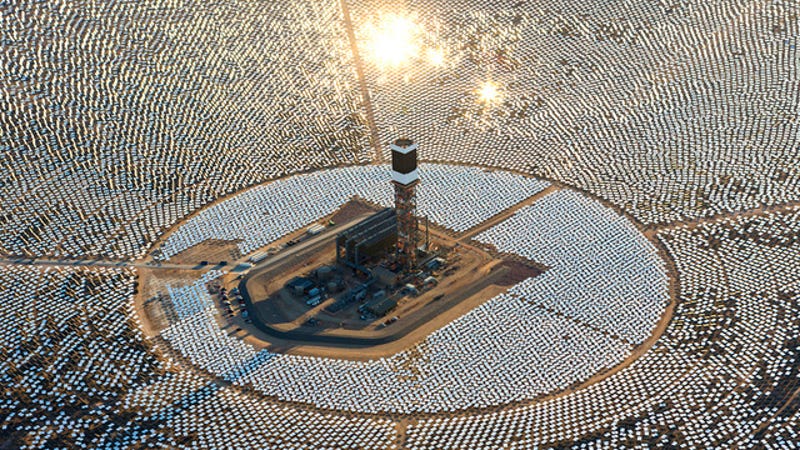 The world's largest solar power plant, now live in Morocco, will eventually provide 1.1 million people with power and cut carbon emissions by 760,000 tons a year.

The $9 billion Noor Concentrated Solar Power (CSP) plant could eventually start exporting energy to the European market.

The Noor Concentrated Solar Power (CSP), paid for with funds approved by The World Bank, is located in the Souss-Massa-Drâa area in Morocco, about 6 miles from Ouarzazate town. It began operation on Thursday. While the World Bank and other development partners provided financial support, the Noor solar plant is a wholly Moroccan project.




NIPTON, Calif.--(BUSINESS WIRE)--Feb. 13, 2014-- NRG Energy, Inc. (NYSE:NRG), through its wholly owned subsidiary NRG Solar, LLC, today announced that the Ivanpah Solar Electric Generating System is now operational and delivering solar electricity to California customers. At full capacity, the facility's trio of 450-foot high towers produces a gross total of 392 megawatts (MW) of solar power, enough electricity to provide 140,000 California homes with clean energy and avoid 400,000 metric tons of carbon dioxide per year, equal to removing 72,000 vehicles off the road.