Eclipse
Facts about eclipses by @nasa
Gary Jordan (Host): Houston, we have a podcast. Welcome to the official podcast of the NASA Johnson space center, episode 7: total eclipse over America. I'm Gary Jordan and I'll be your host today. So this is the podcast where we bring in the experts-- NASA scientists, engineers, astronauts-- all to tell you the coolest stuff about NASA. So today we're talking about eclipses with Mark Matney. He is a space debris scientist here at the NASA Johnson space center in Houston Texas, and he also has degrees in astronomy and space physics, and is an avid eclipse aficionado. We had a great discussion about what an eclipse is, some of the history of eclipses, and some of the science that we've learned and continue to learn from them. This is an exciting conversation, especially because on august 21, 2017, a total solar eclipse will sweep across America. Mark and I talked about where the eclipse will pass through and how you'll be able to see it. They don't happen very often-- the last time a total solar eclipse happened over the states was back in 1991, and we won't see another until 2024. Anyway, we'll get into all that good stuff during this episode. So with no further delay, let's go light speed and jump right ahead to our talk with dr. Mark Matney. Enjoy.
T:
ID: 859
I: 342
P: 57.00
C: 0.0058
F: 19.6780
UFO
NASA has a job opening for someone to defend Earth from aliens. By @DaveMosher in @businessinsider
A rare and cosmically important position While many space agencies hire planetary protection officers, they're often shared or part-time roles. In fact, only two such full-time roles exist in the world: one at NASA and the other at the European Space Agency. That's according to Catharine Conley, NASA's only planetary protection officer since 2014. Business Insider interviewed Conley most recently in March. "This new job ad is a result of relocating the position I currently hold to the Office of Safety and Mission Assurance, which is an independent technical authority within NASA," Conley told Business Insider in an email on Tuesday. (She did not say whether she planned to reapply for the position, which is held for at least three years but may be extended to five years.)
T:
ID: 836
I: 743
P: 33.77
C: 0.0027
F: 9.7840
People
About Stephen Hawking
Stephen Hawking is the former Lucasian Professor of Mathematics at the University of Cambridge and author of A Brief History of Time which was an international bestseller. Now the Dennis Stanton Avery and Sally Tsui Wong-Avery Director of Research at the Department of Applied Mathematics and Theoretical Physics and Founder of the Centre for Theoretical Cosmology at Cambridge, his other books for the general reader include A Briefer History of Time, the essay collection Black Holes and Baby Universe and The Universe in a Nutshell. In 1963, Hawking contracted motor neurone disease and was given two years to live. Yet he went on to Cambridge to become a brilliant researcher and Professorial Fellow at Gonville and Caius College. From 1979 to 2009 he held the post of Lucasian Professor at Cambridge, the chair held by Isaac Newton in 1663. Professor Hawking has over a dozen honorary degrees and was awarded the CBE in 1982. He is a fellow of the Royal Society and a member of the US National Academy of Science. Stephen Hawking is regarded as one of the most brilliant theoretical physicists since Einstein.
T:
ID: 831
I: 1225
P: 51.04
C: 0.0016
F: 9.4520
Genetics
Human embryo gene editing has taken place in US, claims report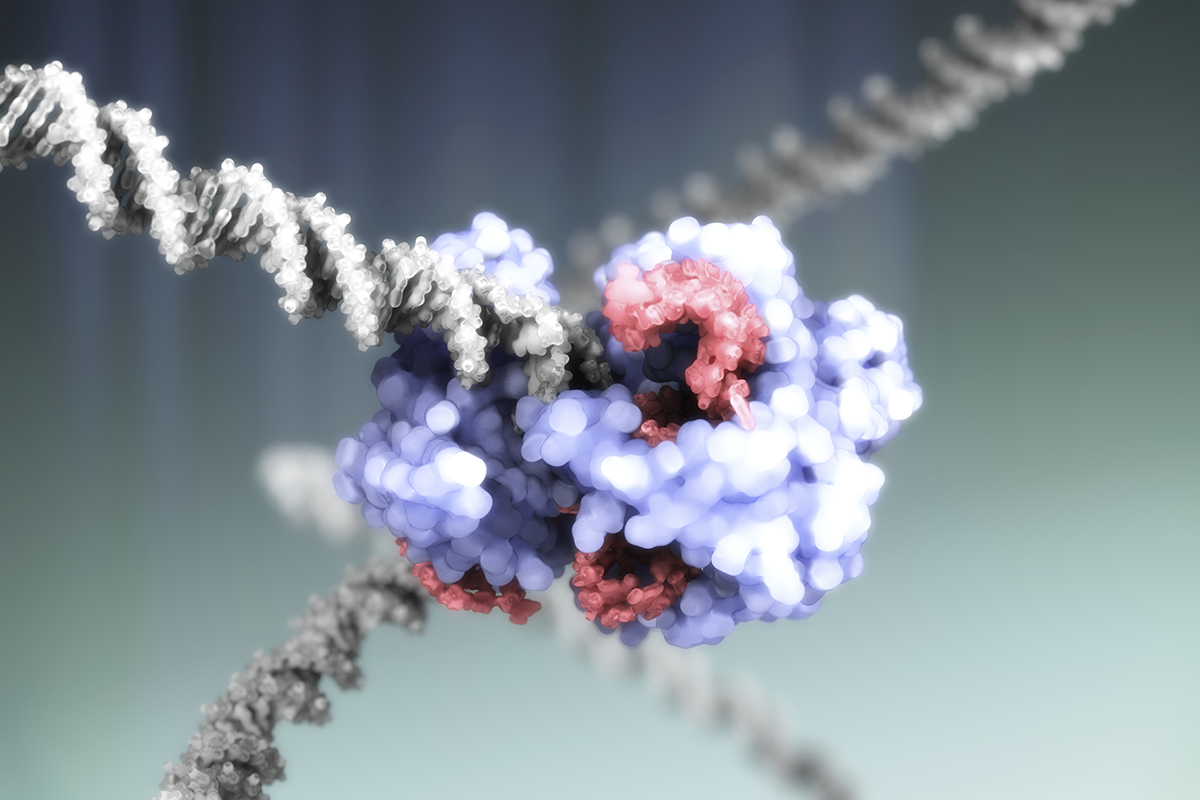 By Michael Le Page A fourth paper describing attempts to correct defective genes in human embryos using CRISPR is about to be published. A report in MIT Tech Review says the results are the most promising so far but the lack of detail means it is not possible to judge whether this really is the case. Several groups around the world are working on gene editing in human embryos, using the revolutionary CRISPR technique. Some want to do this to study embryonic development, with the ultimate aim of improving fertility treatments. Others are interested in its potential for correcting genetic diseases.
T:
ID: 842
I: 645
P: 49.62
C: 0.0031
F: 9.5450
Vida
El importante papel que juegan las abejas en el ecosistema
La reproducción de muchas especies botánicas depende directamente de las abejas. Ellas utilizan el polen y el néctar de las flores para alimentarse y producir la miel ,por lo que a la vez que se alimentan y recolectan polen de los estambres de las plantas, transfieren semillas. Este tipo de relación, es un claro ejemplo de dependencia simbiótica. Entre la multitud de especies, las abejas solitarias (oligoleges) también son muy importantes porque recogen el polen solamente de algunas plantas específicas- las que suelen ser más raras y salvajes. Es decir, la supervivencia de esta flora depende de la actividad directa de las abejas. Teniendo en cuenta el papel que juegan las abejas en el proceso de polinización cruzada, se entiende la importancia que tienen en la biodiversidad del cultivo y en la agricultura y viceversa. De hecho hay estudios que afirman que un tercio de la alimentación que consumimos diariamente es producto de la polinización de abejas.
T:
ID: 833
I: 1099
P: 47.78
C: 0.0018
F: 9.6430
---